"Some of us long to have at least something, somewhere, which will give us harmony and a sense of durability—I won't say permanence, but durability—things that, through the years, become more and more beautiful, things we can leave to our children." ~ James Krenov
We offer valuable information and resources for beginning woodworkers that will help you be successful and have fun making things from wood.

There are a lot of questions that come up when beginning woodworking; our blog posts are loaded with advice, tips, and reviews to help you get started fast.
Come with me, and discover all the fantastic things you can do with wood.
Do you have any questions? Just ask in the comments section or send an email, and I'll do my best to get you an answer, usually within 24 hours.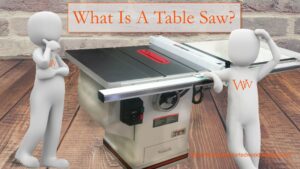 What Is A Table Saw? I'm writing this post to give beginner woodworkers a solid understanding of the table saw. Did you know there are 6 different types of table saws? We will also drill into the standard table saw parts and terms, and consider accessories available for the table saw. Of course, we need …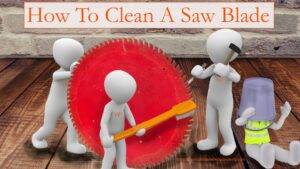 3 Ways To Clean A Saw Blade When you're getting started woodworking with a circular saw, you can encounter some problems. Frequently, our first cuts with the circular saw aren't perfect. The saw blade may not have gone quite straight. The wood might have pinched it, causing it to smoke and burn. Now your new …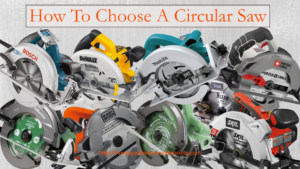 Choosing A Circular Saw So, you're choosing a circular saw for the first time. Awesome! Buying new tools is one of my favorite activities. At least until I get to the store and realize there are dozens of options. I find myself feeling like a small child in a candy store, unable to make a …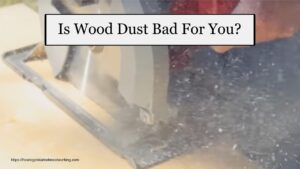 Best Woodshop Vacuum Systems In my last post, we looked at the Beginner Woodworking Tool List. Every tool, except for the shop vacuum, is going to make some kind of dust that you need to clean. Maintaining a healthy woodshop environment might be the best first step in evaluating which tools you purchase. As you …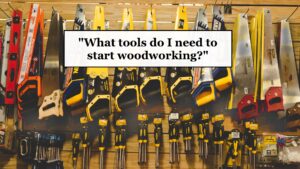 Beginner Woodworking Tool List Here at howtogetstartedwoodworking.com, I realized it was time to make a solid list of woodworking tools for beginners. A lot of people are asking, "What tools do I need to start woodworking?" Or, "What are the basic power tools for woodworking?" Of course, you don't need to purchase all of these …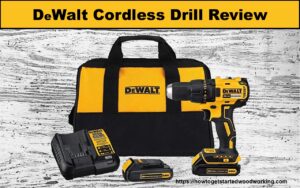 Dewalt Cordless Drill Review Are you searching for a cordless drill? Finding a cordless drill is the easy part. Deciding which of the hundreds available, it is best for you can be a time and labor-intensive task. Here at howtogetstartedwoodworking.com, one of our goals is to make getting started easy. No other tool in modern …
Beginner Woodworking Projects and Plans Here at How To Get Started Woodworking, I think it is vital to help you find good basic/beginner woodworking projects. After my fiasco with purchasing Ted's Woodworking Plans, I thought I'd better get some quality information out to you that will be useful. It's not hard to waste several hours on Google trying to …
Excellent Beginner Woodworking Projects and Plans—Book Reviews Read More »