Welcome To How To Get Started Woodworking
Where woodworking for beginners is made easy.
We provide the information you need to get started properly. Woodworking tools and woodworking projects are a big part of our focus.
Woodworking is a very satisfying skill, and we want to show you the many fun things to build with wood and give you the help you need.
Welcome to the best pastime on the planet!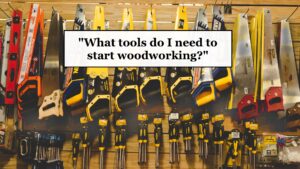 Beginner Woodworking Tool List Here at howtogetstartedwoodworking.com, I realized it was time to make a solid list of woodworking tools for beginners. A lot of people are asking, "What tools do I need to start woodworking?" Or, "What are the basic power tools for woodworking?" Of course, you don't need to purchase all of these …